[MindPhair] 2021
E-Job-Fair for Mathematicians, Physicists and Computational Scientists at ETH
Talks 29.03, 10:00 – 18:00
Fair & Talks 30.03, 10:00 – 18:00
[MindPhair] 2021 is coming soon !
We are happy to inform you that the [MindPhair] 2021 will take place on the 30th of March 2021. The fair will take place on the online platform Hopin.
Mindphair is a unique job fair for students in Mathematics, Physics and Computational Science and Engineering at ETH Zurich. Organised by a young and dedicated group of students, Mindphair aims at bringing together the most interesting employers and brilliant minds on the Swiss job market, helping both students to take the first step in their career and employers to find future talents.
How to participate
The MindPhair consists of 3 main parts: the fair, where you will have access to online booths to interact with representants of the participating companies, amazing talks and workshops !
For the fair, you only have to book the date ! Every student of the VMP organisation will receive a magic link one week before the event that will automatically create you an account including your field of study on the online platform Hopin. You will then be able to edit your account, by adding or modifying your personal informations on your profile. On the date of the fair, you can simply join the event and visit the available booths !
As an external student
You can also attend the [MindPhair] ! Just click on this link, and set up your account with your current field of study to be ready for the fair.
Talks and workshops
This year, you will be able to attend online workshops and talks, to engage even more with the participating companies.
The talks will be hosted on Hopin, and you will be able to join them directly there.
To register for the workshops, please visit our workshops and talks page !
Submit your CV !
We give you the opportunity to share your CV with the participating companies. To do so, please fill the following form, and we will take care of the rest! To make sure that your CV is good enough so that you can confidently hand it in, you can always book a CV check slot with the career center of ETH.
Participating Companies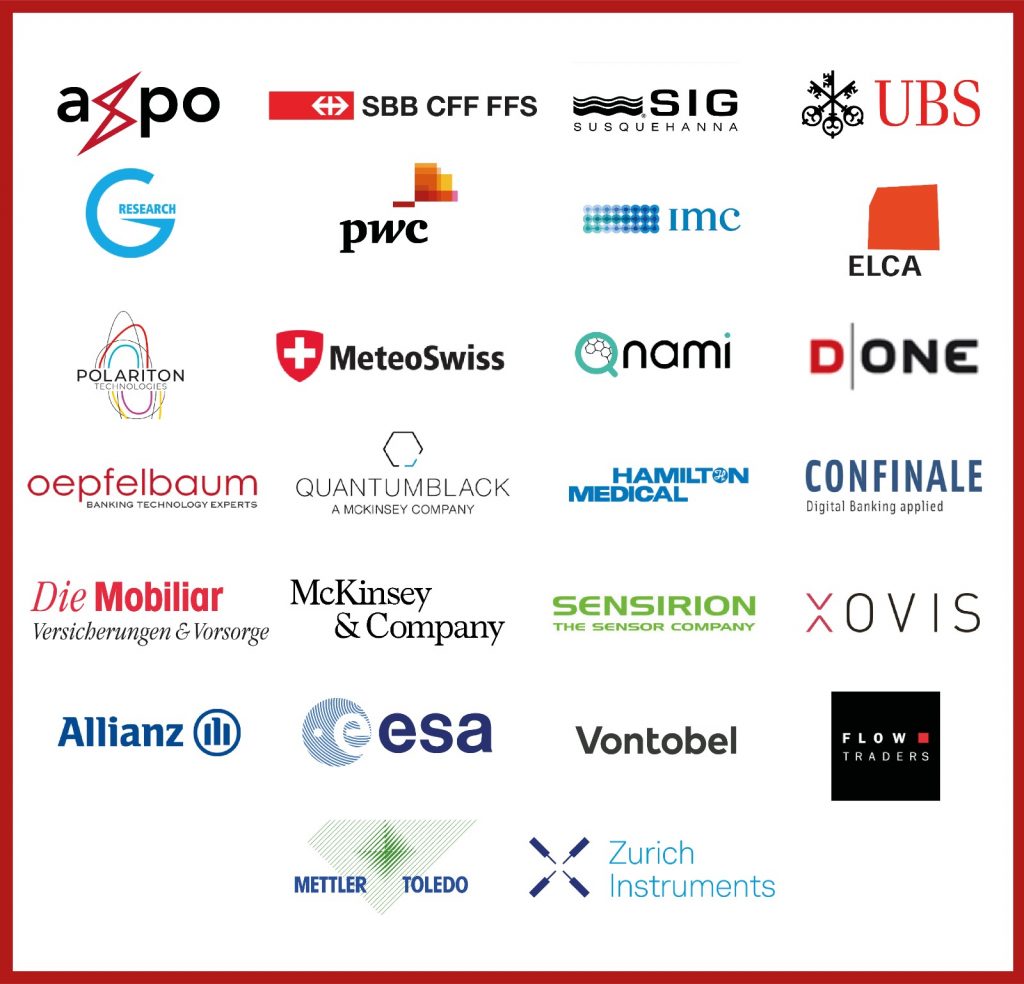 Who we are
We are a commission of the Mathematics and Physics Student Association (VMP) at ETH Zürich working on an entirely voluntary basis. If you are interested in hosting more events with mathematics, physics, or computational science and engineering students, you can contact VMP directly by mail: er@vmp.ethz.ch
Follow us