[MindPhair 2023] Side Event – D-ONE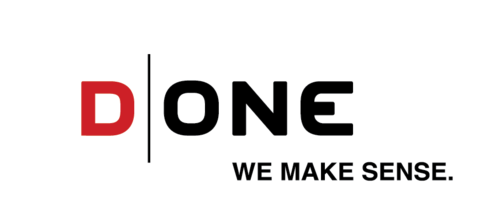 Dive into the Internet of Things with Raspberry Pi and Azure: an interactive hands-on experience
– Heiko Kromer, Consultant
– Stepan Gaponiuk, Senior Consultant
Description: The Internet of Things (IoT) – in the form of sensors, software, and actuators – is all around us. Be it your smart fridge that tells you what food it contains, the washing machine that communicates with your cell phone to inform you when it is ready, the lightbulbs that you can control with a touch, or the watch on your wrist, and many more.
This event is an interactive hands-on experience with IoT using Raspberry Pi microcontrollers. We will set up an end-to-end cloud IoT system that streams sensor data into the Azure cloud. Following a theoretical introduction to Raspberry Pi and what one can do with it, participants will get their hands dirty and run Python scripts on the device to collect sensor data. This data will be streamed into the Azure cloud and displayed in a PowerBI dashboard.
1. About D ONE: data-driven value creation requires bright minds
2. Introduction to Raspberry Pi devices
3. Getting familiar with the devices and connecting to them
4. Connecting the devices to the Azure cloud
5. Building a simple PowerBI dashboard
Target audience: Everyone curious to get a first hands-on experience with IoT devices or how to stream data collected with IoT devices into the cloud. Knowledge about Raspberry Pi, IoT, or Azure is beneficial but not required. Everyone is welcome to join no matter their previous experience. Participants need to bring their own laptop.
fully booked (* Participant limit: 24 persons)